Kind: Terminator
Class: Center
Type: Human
Emergency System Operator
Overview
'Emergency System Operator' represents the public safety personnel that monitor emergency requests, (including those from the E911 Operator) and set up pre-defined responses to be executed by an emergency management system. The operator may also override predefined responses where it is observed that they are not achieving the desired result. This also includes dispatchers who manage an emergency fleet (police, fire, ambulance, HAZMAT, etc.) or higher order emergency managers who provide response coordination during emergencies.
This physical object does not have any functionality defined in ARC-IT, as it exists outside the system functional boundary.
This physical object is included in the following Service Packages:
Security
This physical object has the following security levels for the associated service packages.
Physical Object Security
Security Class
Confidentiality
Integrity
Availability
Service Package
Security levels have not been defined yet.
Interfaces Diagram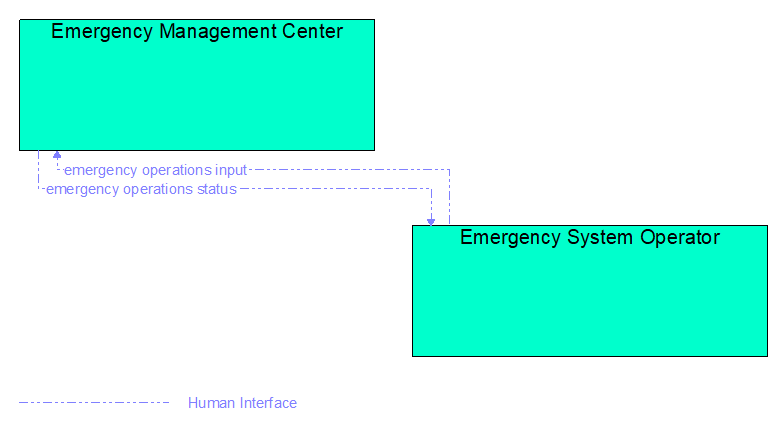 Standards
Currently, there are no standards associated with the physical object itself though the interfaces may have standards associated with them. For standards related to interfaces, see the specific information flow triple pages.