Kind: Terminator
Class: Center
Type: System
Traveler Information Voice System
Overview
The 'Traveler Information Voice System' provides the caller interface and voice processing (voice recognition/synthesis) that supports voice-enabled traveler telephone information systems. It provides wireline and wireless caller access to 511 systems and other telephone access mechanisms like 7 or 10 digit local access numbers. It represents the boundary of the architecture where a call is received and processed and includes voice portal capabilities in scenarios where a distinct voice portal exists between ITS Centers and telecommunications providers. The terminator gathers traveler information, alerts, and advisories from information service provider(s) and uses this information to support voice-based interactions with a traveler.
This physical object does not have any functionality defined in ARC-IT, as it exists outside the system functional boundary.
This physical object is included in the following Service Packages:
Security
This physical object has the following security levels for the associated service packages.
Interfaces Diagram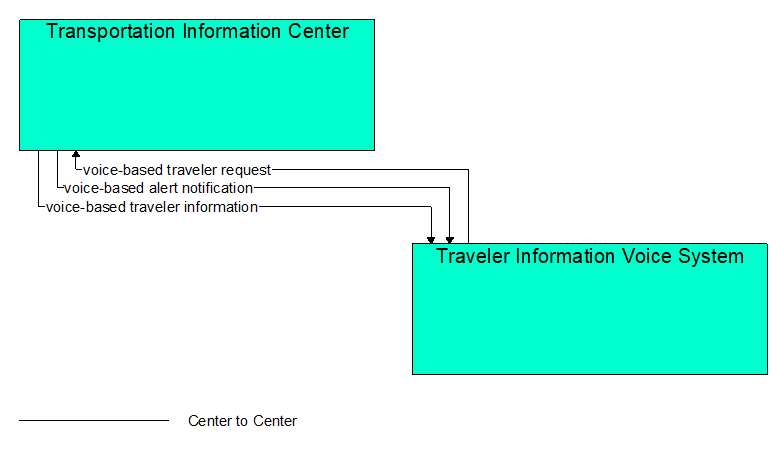 Standards
Currently, there are no standards associated with the physical object itself though the interfaces may have standards associated with them. For standards related to interfaces, see the specific information flow triple pages.