Kind: Terminator
Class: Center
Type: System
Weather Service System
Overview
The 'Weather Service System' provides weather, hydrologic, and climate information and warnings of hazardous weather including thunderstorms, flooding, hurricanes, tornadoes, winter weather, tsunamis, and climate events. It provides atmospheric weather observations and forecasts that are collected and derived by the National Weather Service, private sector providers, and various research organizations. The interface provides formatted weather data products suitable for on-line processing and integration with other ITS data products as well as Doppler radar images, satellite images, severe storm warnings, and other products that are formatted for presentation to various ITS users.
This physical object does not have any functionality defined in ARC-IT, as it exists outside the system functional boundary.
This physical object is included in the following Service Packages:
Security
This physical object has the following security levels for the associated service packages.
Interfaces Diagram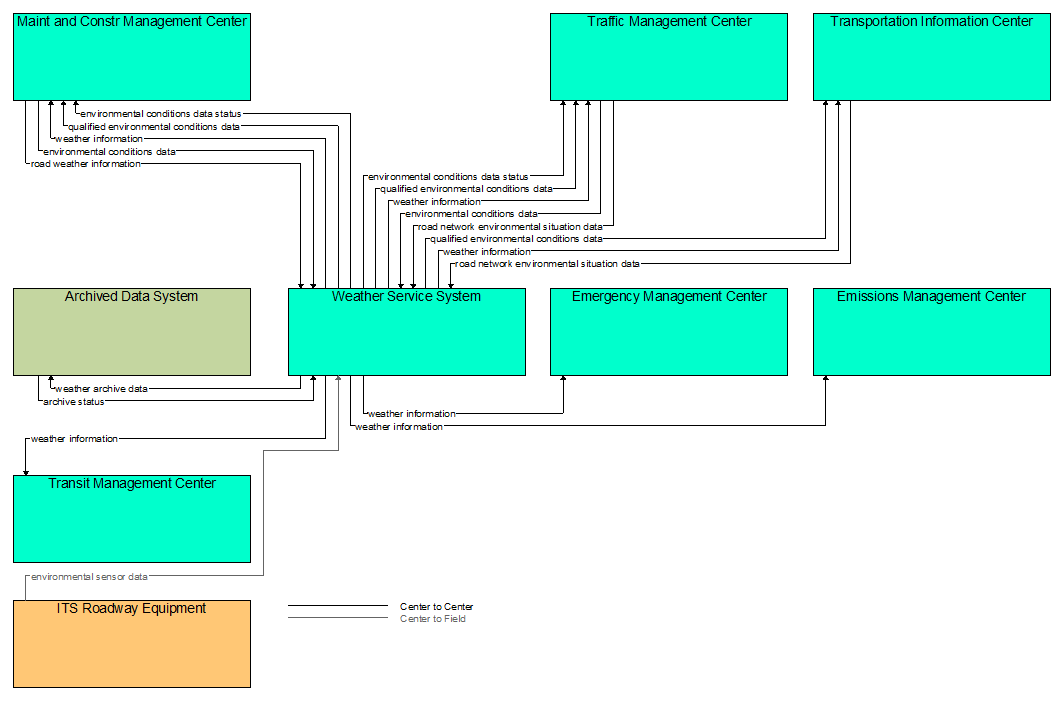 Standards
Currently, there are no standards associated with the physical object itself though the interfaces may have standards associated with them. For standards related to interfaces, see the specific information flow triple pages.