Kind: Subsystem
Class: Center
Type: System
Traffic Management Center
Overview
The 'Traffic Management Center' monitors and controls traffic and the road network. It represents centers that manage a broad range of transportation facilities including freeway systems, rural and suburban highway systems, and urban and suburban traffic control systems. It communicates with ITS Roadway Equipment and Connected Vehicle Roadside Equipment (RSE) to monitor and manage traffic flow and monitor the condition of the roadway, surrounding environmental conditions, and field equipment status. It manages traffic and transportation resources to support allied agencies in responding to, and recovering from, incidents ranging from minor traffic incidents through major disasters.
This physical object is included in the following Service Packages:
Security
This physical object has the following security levels for the associated service packages.
This interaces diagram had many interfaces and so was broken up into a Subsystem and Terminator interfaces diagram.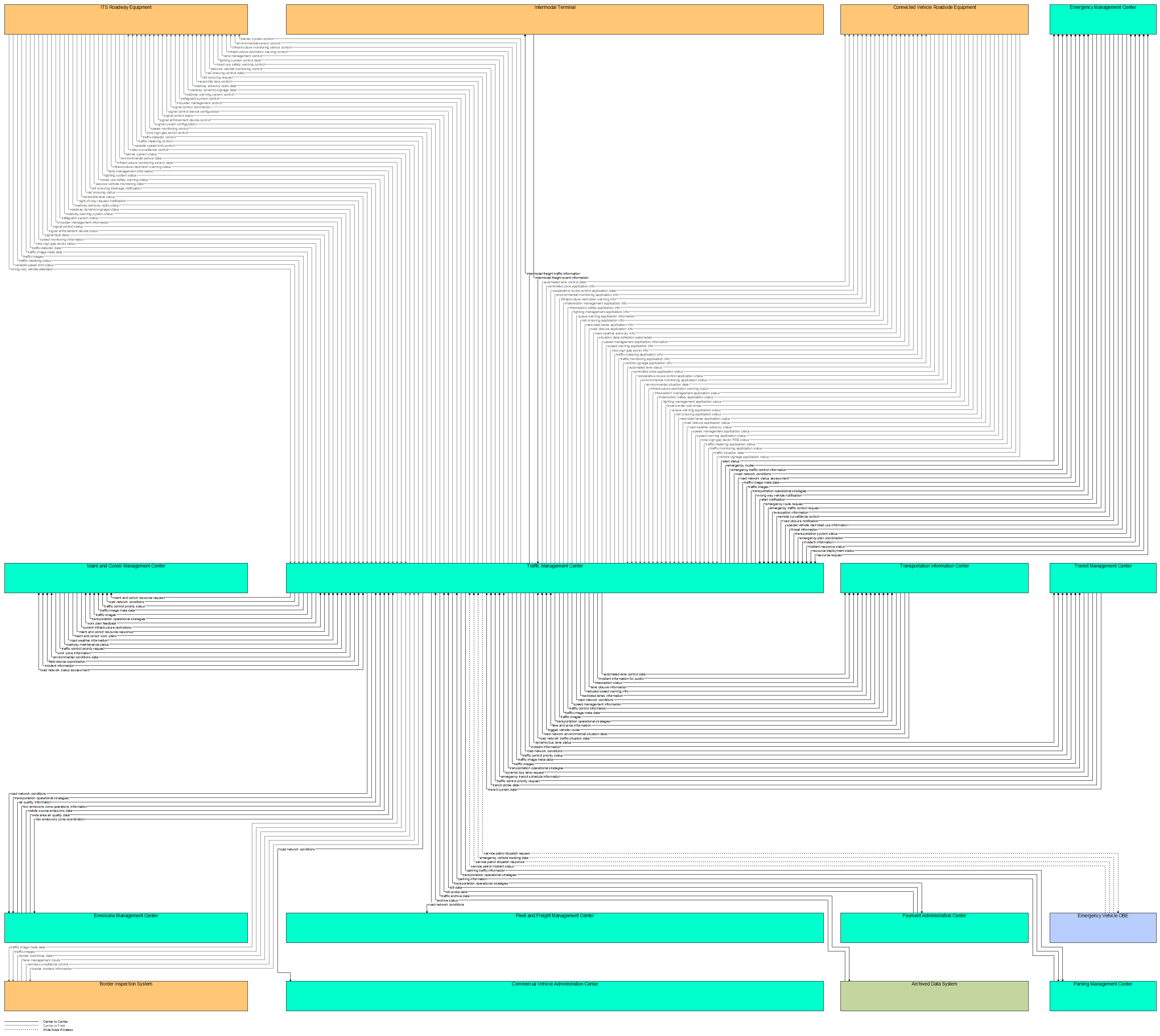 Standards
The following table lists the standards associated with the physical object itself (as opposed to standards associated with an interface). For standards related to interfaces, see the specific information flow triple pages.
| Name | Title |
| --- | --- |
| NEMA TS 8 Cyber and Physical Security | Cyber and Physical Security for Intelligent Transportation Systems |