Kind: Subsystem
Class: Center
Type: System
Transit Management Center
Overview
The 'Transit Management Center' manages transit vehicle fleets and coordinates with other modes and transportation services. It provides operations, maintenance, customer information, planning and management functions for the transit property. It spans distinct central dispatch and garage management systems and supports the spectrum of fixed route, flexible route, paratransit services, transit rail, and bus rapid transit (BRT) service. The physical object's interfaces support communication between transit departments and with other operating entities such as emergency response services and traffic management systems.
This physical object is included in the following Service Packages:
Security
This physical object has the following security levels for the associated service packages.
This interfaces diagram had many interfaces and so was broken up into a Subsystem and Terminator interfaces diagram.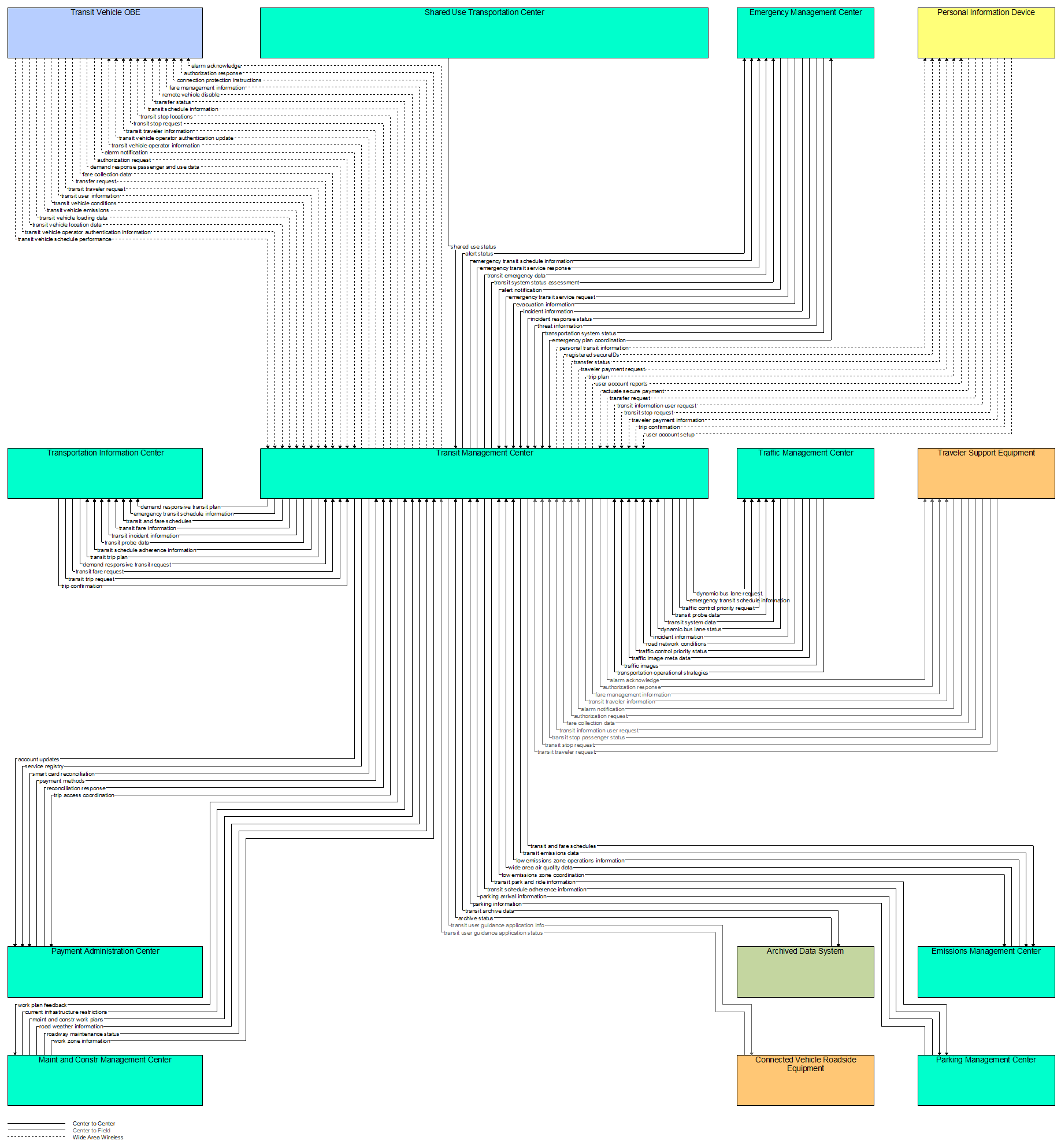 Standards
Currently, there are no standards associated with the physical object itself though the interfaces may have standards associated with them. For standards related to interfaces, see the specific information flow triple pages.