Kind: Terminator
Class: Center
Type: System
Surface Transportation Weather Service
Overview
The 'Surface Transportation Weather Service' represents the providers of value-added sector-specific meteorological services. These providers utilize National Weather Service data and predictions, road condition information and local environmental data provided by traffic management or maintenance organizations, and their own models to provide surface transportation related weather observations and forecasts including pavement temperature and conditions.
This physical object does not have any functionality defined in ARC-IT, as it exists outside the system functional boundary.
This physical object is included in the following Service Packages:
Security
This physical object has the following security levels for the associated service packages.
Interfaces Diagram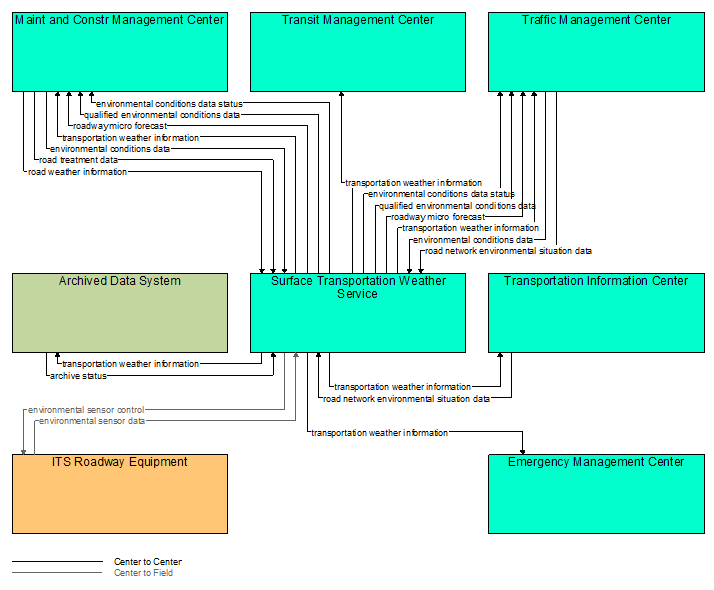 Standards
Currently, there are no standards associated with the physical object itself though the interfaces may have standards associated with them. For standards related to interfaces, see the specific information flow triple pages.