Kind: Subsystem
Class: Field
Type: System
Connected Vehicle Roadside Equipment
Overview
'Connected Vehicle Roadside Equipment' (CV RSE) represents the Connected Vehicle roadside devices that are used to send messages to, and receive messages from, nearby vehicles using Dedicated Short Range Communications (DSRC) or other alternative wireless communications technologies. Communications with adjacent field equipment and back office centers that monitor and control the RSE are also supported. This device operates from a fixed position and may be permanently deployed or a portable device that is located temporarily in the vicinity of a traffic incident, road construction, or a special event. It includes a processor, data storage, and communications capabilities that support secure communications with passing vehicles, other field equipment, and centers.
This physical object is included in the following Service Packages:
Security
This physical object has the following security levels for the associated service packages.
This interaces diagram had many interfaces and so was broken up into a Subsystem and Terminator interfaces diagram.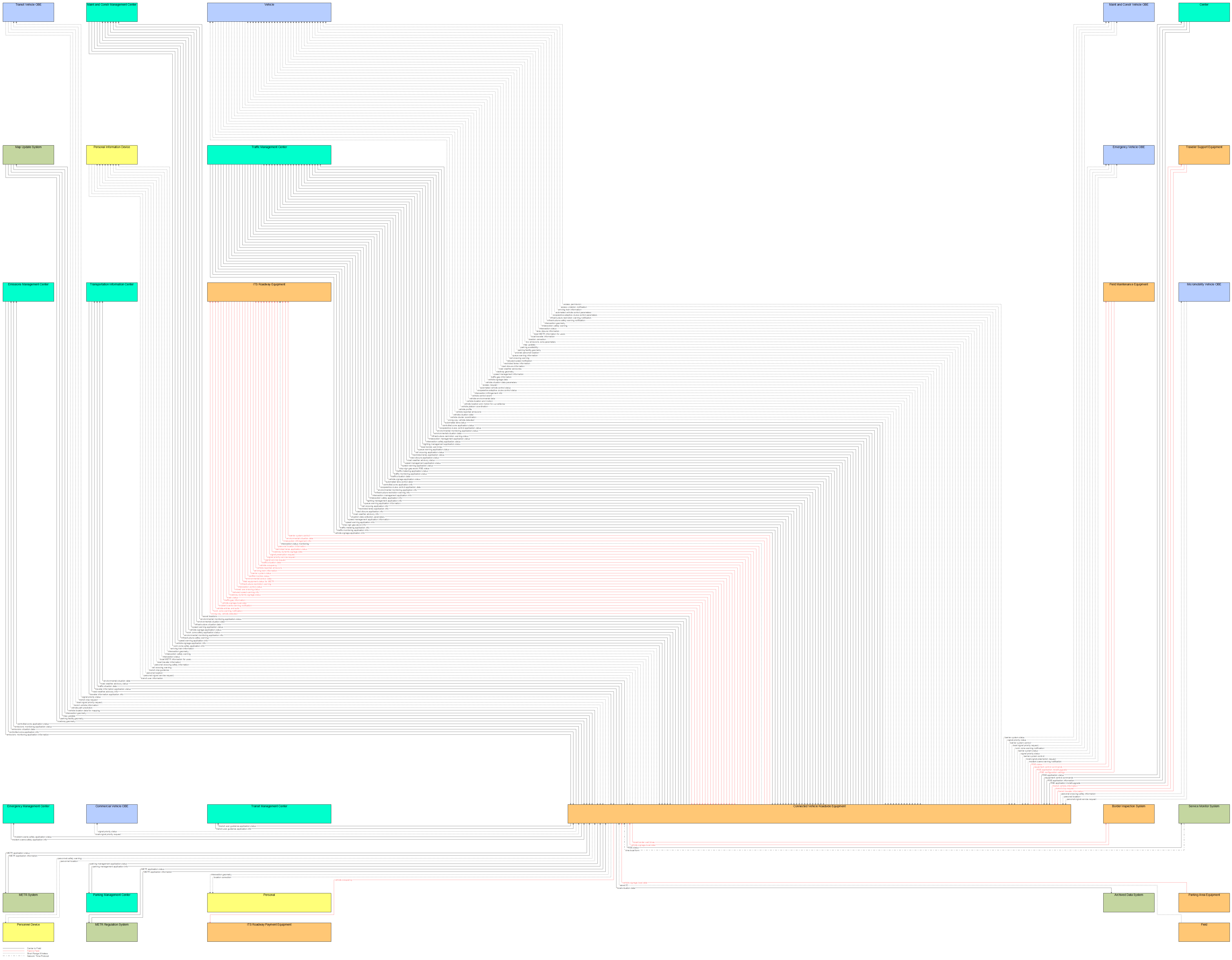 Standards
The following table lists the standards associated with the physical object itself (as opposed to standards associated with an interface). For standards related to interfaces, see the specific information flow triple pages.
| Name | Title |
| --- | --- |
| USDOT RSU | Dedicated Short-Range Communications Roadside Unit Specifications (FHWA-JPO-17-589) |